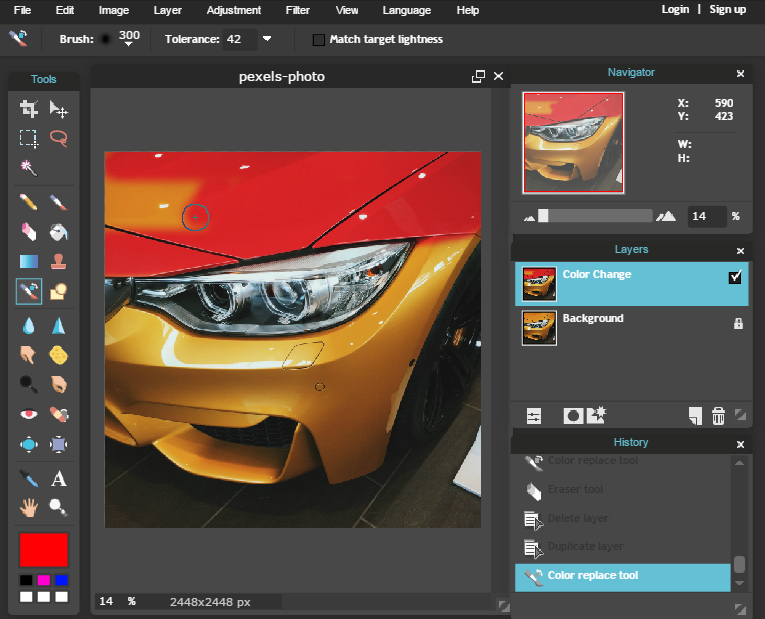 Now, it's possible to teach digital image editing on a tight budget.
It's generally well known that art programs help increase academic performance and increase student engagement. As an art or photography teacher at the high school level, teaching digital image editing may be a difficult (or even impossible) because of tight school budgets. Licensing costs can be too prohibitive for many, if not most public school districts.
What if you could teach your students an introductory course in digital imaging editing with a program that is free to use?
Beginning Pixlr Editor contains everything you'll need to introduce your students to the world of digital image editing. Whether you teach Photography 101 or Visual Arts 2, this is the perfect guide to help you instruct your students.
Although it's not the same thing, Pixlr Editor is similar to Photoshop in many respects. It's somewhat like a slimmed down version of the Adobe program; perfect for beginners to learn basic through intermediate level image editing techniques. In fact, students who develop a firm grasp of Pixlr Editor should transition into Photoshop with greater ease, should they go on to study more advanced image editing courses.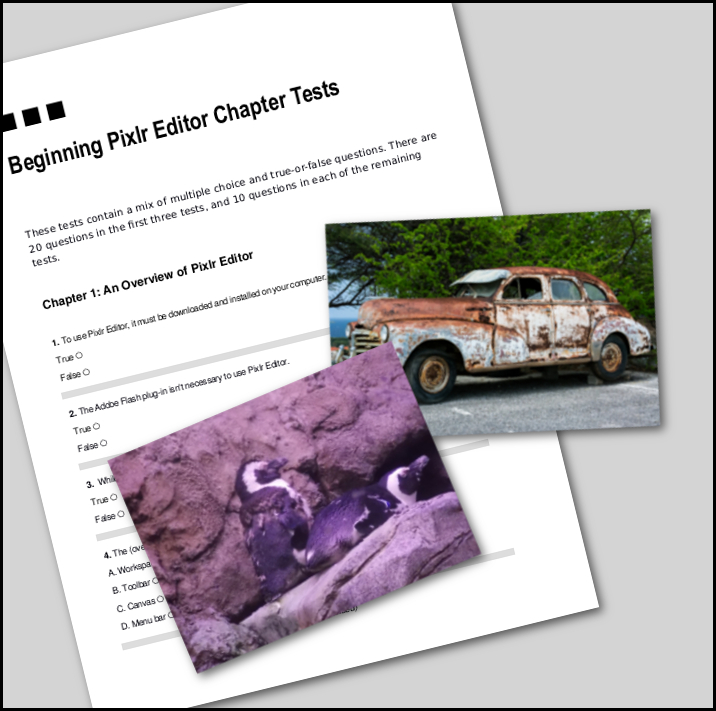 Includes downloads and teaching aids.

Beginning Pixlr Editor was written for anyone who's a beginner to digital image editing, but this book may be especially appealing to teachers. For those who desire to introduce students to image editing, there are plenty of teaching aids included. The practice images can be downloaded to accompany the tutorials found throughout the book. Chapter tests (on one PDF file) can be administered to help deepen students' learning. You'll also find supplemental materials such as The Tools Tryout Guide and Practice Images and The Beginner's Guide to Layers.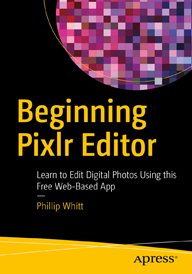 Ask about bulk discounts.
For curriculum directors interested in substantial quantities, just e-mail bulk@springer.com for more information.